Update (April 25, 2023): We have a lot of submissions to catch up on and are temporarily pausing fiction submission forms until further notice. Please watch this space to know once the submission forms are back online.
Rolling Submissions
The world of literature holds no boundaries and we at The Bangalore Review are committed to publishing exemplary writing from all over. We publish literary fiction, creative non-fiction, reviews, criticism, poetry and art. If you happen to be in love with life and think that your words can generate a vision, send us a shout – we'll probably like your work.
The Bangalore Review accepts submissions on a rolling basis. We do not consider work that has appeared elsewhere (including Web sites and personal blogs) or translations that have already been published in English. Simultaneous submissions are welcome but do notify us as soon as your work is accepted elsewhere. We read all submissions within 180 days and will contact you if we're interested in publishing your material. If you have not heard from us within 180 days, you may assume that we may not be able to publish your manuscript.
And because we don't take rejections seriously, we hope that you won't too. What matters though is sending in your best and most refreshing work, well edited and we'll get talking. Include a brief biography (no more than 150 words) and a covering note with your submission. Before submitting, we strongly recommend that you read up recent issues to acquaint yourself with the kind of material that has been published previously.
We charge a nominal submission fee of $3 per submission. Submission fees are non-refundable. This fee will help cover submission processing fees, hosting fees and ongoing operational costs.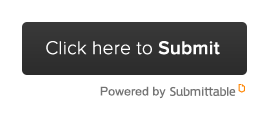 Copyright for articles, artwork & photographs published in this magazine shall rest with the authors, with first publication rights to The Bangalore Review. As the magazine follows an open access policy, articles or extracts from articles may be used by others, with proper attribution, for academic and non-commercial use. We reserve the right to publish the work in print in case we go for a print edition at a later time.
Authors are required to take, on their own, relevant approvals for any copyright material they may use in their work submitted to The Bangalore Review. The magazine will not be responsible in any way for copyright infringements.